Robben Island
Robben Island is situated nearly seven kilometres off the coast of Cape Town and is well known thanks to its prison. It was in this prison that Nelson Mandela served most of his twenty seven year sentence. The name is Dutch for 'Seal Island' because, as you could expect, there were plenty of seals here when the Dutch first sailed into South Africa. During our time in Cape Town Claire and I had planned to visit the island and do the guided tour, and one sunny morning, when the weather was just right, we jumped on the boat and headed over. The day we spent there was enlightening as well as shocking in places and fascinating in others. That island has played its part in some pretty awful things over the years from housing lepers who had been banished from the mainland, to its later use as a prison.
After getting off the boat we were herded onto buses and driven around the island as our guide told us a bit of history about its uses. Mandela and many other political prisoners, including a lot of members of the ANC – African National Congress – were locked up here due to their efforts to end the Apartheid regime. There was a quarry on the island and the prisoners were put to work there every day. The dusty spot where they would spend hours working with rudimentary tools and sometimes their bare hands, would have not been a comfortable place to work. The bright limestone reflects the sun's rays so bright that even in sunglasses we were squinting. We were informed that the first six months of work that was carried out by Mandela and his fellow prisoners was useful to the island. The stone that they excavated was used to build walls and other structures. However, after that period was over, the prisoners were put to work at the quarry merely as punishment. They would move stone all day, then the next day they would move it all back. This went on for years. We were told that many of the prisoners ended up having serious eye troubles due to the dust and the sheer brightness of the limestone reflecting the sunshine day in day out. Nelson Mandela himself has had to have seven eye operations and our guide told us that his tear ducts were permanently damaged meaning he wasn't able to produce tears. He was also not able to stand flash photography.
There was a cave in the quarry, which was the only place where the prisoners would be able to get shade and it was also the only spot where they were allowed to go to the toilet – using buckets. It was in this cave that Mandela and the other prisoners would educate each other. Some of the prisoners were well educated men like lawyers and teachers who had been caught working with the ANC. The others were illiterate and not well educated. So whenever the guards weren't looking, the prisoners with a good education would teach the others how to read and write as well as teaching them political studies and other important lessons. We were told that some of these prisoners went on to have fantastic careers after beginning their learning in that cave on Robben Island.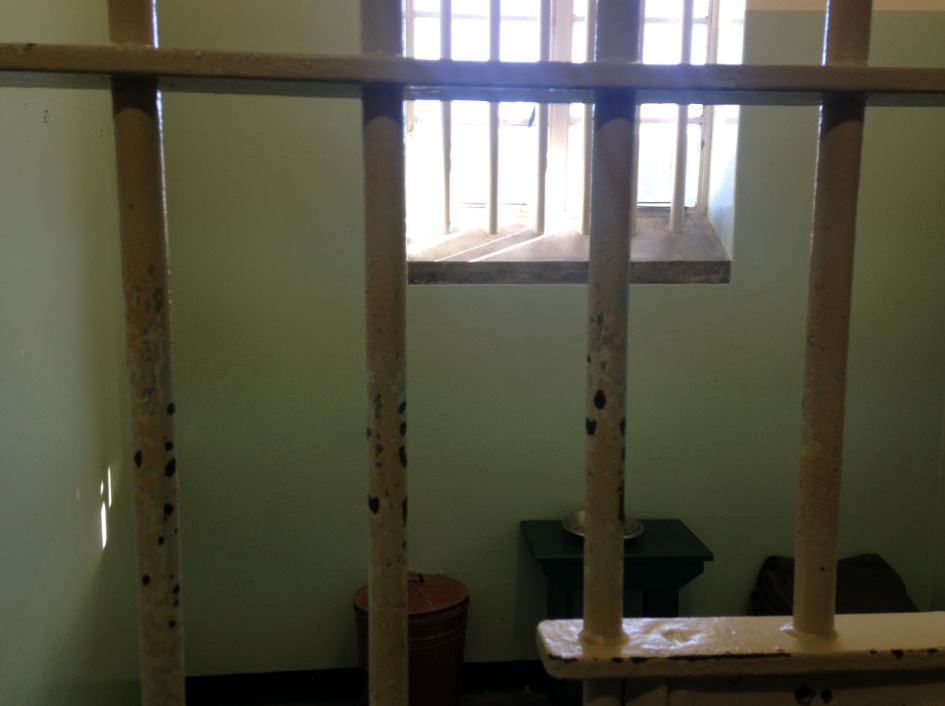 Nelson Mandela's cell
As we continued to drive around the island we came across a small house surrounded by wires. This was the isolation cell in which Robert Sobukwe was kept. Robert Sobukwe was another political activist during the Apartheid era and he formed the Pan Africanist Congress as a black nationalist group, which today operates as a political party. He was deemed dangerous by the Apartheid regime so he was locked up and placed on Robben Island. However, so dangerous was he considered to be that he was forced to live in solitary confinement from the other prisoners. He was given books to read, but the only people he could speak to were the guards, who were strictly told not to speak to him. As you can imagine, years and years of isolation took their toll on Sobukwe who eventually started to suffer from mental illness. When he was eventually released he was sent to Kimberly where he was forced to live under house arrest. He died in 1978 of cancer and during his illness the doctors requested that he be allowed freedom of movement on humanitarian grounds. These requests were refused.
After we all got off the bus, it was time for the next step of the tour. We were taken to our next tour guide whose name I have sadly forgotten and he greeted us all warmly. It turned out that he was an ex prisoner who spent five years here on the island. He was a party member of the ANC and was charged with being a member of an illegal political group – the ANC was banned because they went against the Apartheid regime; recruiting other members of the ANC; and organising ANC rallies and events. He told us that he spent six months after being charged in complete solitary confinement back on the mainland. Before he'd even gone to court he was locked in a tiny cell and tortured. He said that they would strip him naked and beat him, as well as applying electric shock treatment to his body. The government were trying to get more information out of him regarding the ANC, its members and its next movements. He also told us that they would feed him very little food and he wasn't allowed to talk to anyone. He told us that the six months of solitary confinement that he endured have had a lasting and permanent effect on his life. Before his capture he said he was a sociable man, easy to get along with and always joking. However, he said after this six month period he then found it more difficult to be in big groups and now struggles to socialise around people he doesn't know. His ordeal, before he'd even been found guilty, sounded horrific.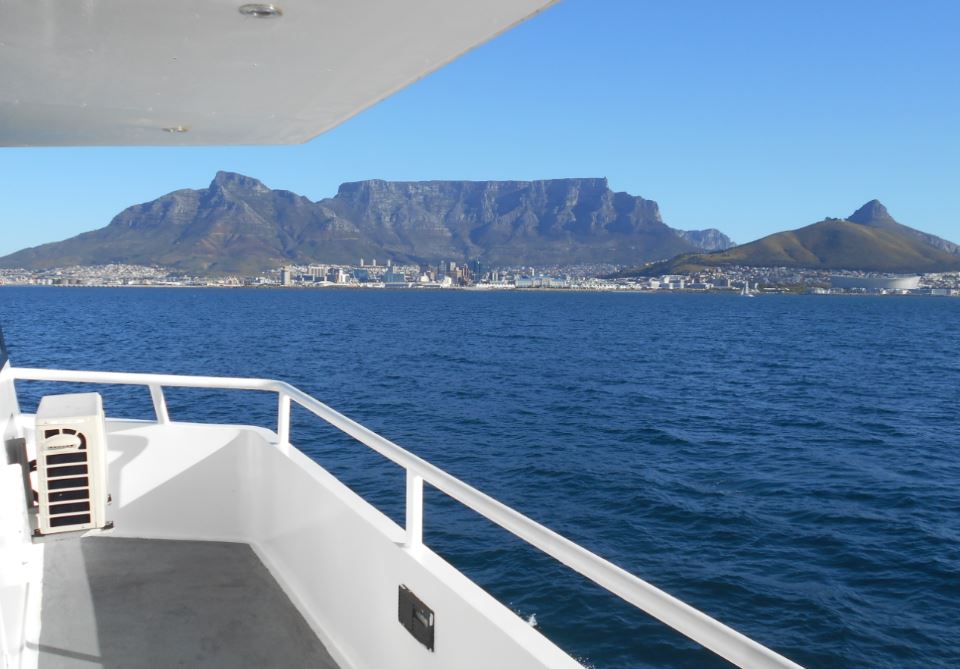 The boat trip back…
He said that he was captured with six others, who he didn't see until the date they all went to court. A few of them were sat around waiting for the proceedings to start that day when the lawyer came in. The first thing the lawyer said to them was that one of their friends, who had been part of the six arrested, had died during his torture. All five were found guilty of their charges and sent to prison. Our guide said that he was sentenced to five years in prison and he served every minute of it. On his day of release he was shackled up with handcuffs and chains around his feet and shipped to the mainland. He said that when they arrived on the mainland it was mid morning and he asked the guards to remove his cuffs so he could walk free. Apparently the guards asked him what time he was taken to the island, five years previous, to which he replied 'half past three in the afternoon'. The guards then made him wait until three thirty, shackled up, before they would let him free. His story was a sad one. He had seen awful things and had awful things done to him all because he was fighting for equality. When he said the list of charges one woman asked him if he 'did it'. Claire and I looked at each other. What an odd question to ask. The guide looked at her and said 'of course I did'.
Our fantastic guide then took us on a walking tour of the prison itself and we were able to see Nelson Mandela's cell, which was one of many that ran down a corridor. We also got to see some of the larger cells where the prisoners who were deemed less 'dangerous' were all kept together. The whole place had an eerie feel, but I imagine any disused prison – it has ceased to be a prison since the mid 1990s – would feel this way. After our tour we thanked the guide for his inspiring story and he asked us where we were from. We said England. 'Ah the Queen and David Beckham' he shouted jovially as we walked away.